Here's another crappy article from LinkedIn. I get sucked into these at work sometimes because they have interesting headlines. This one's making over-generalizations about an entire generation of people. It's like reading a horoscope – so broad that it feels like it applies to you yet utterly bereft of an practical use. Yay!
Here's my favorite part; it's on entrepreneurship: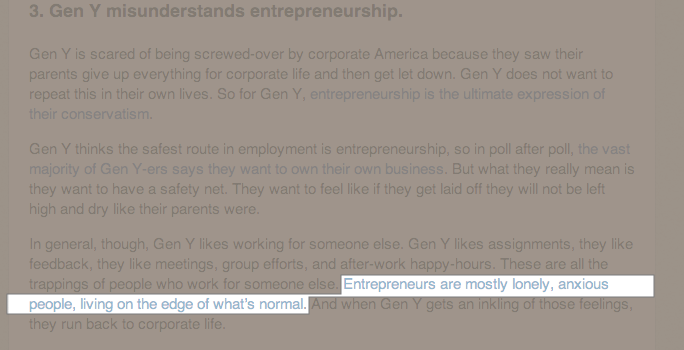 That's right:
"Entrepreneurs are mostly lonely, anxious people, living on the edge of what's normal."
Phew! Good news for me! I was worrying about my entrepreneur status since taking a "job" at a company with more than 10 people in it.