I wrote a post a while back about Janie Thompson. It's a fun story, how we met. I almost can't believe I'm typing this right now but I knew this day would be here sooner than I wanted. Janie turned 91 last August and a few weeks ago she had a bad fall in her kitchen. She has been hospitalized and in a rehab center since then and yesterday she passed peacefully with her family around.
She means a lot to me. My experience at BYU was enriched 100 fold because of her. I counted a few of them up and I think I've been to over 30 of BYU's top performing groups' shows with fantastic seats because of tickets she gave me since 2006. I've been set up on dates with at least 3 of her grand-nieces and met some truly amazing people that are members of her family. And she's a rapper. Check this out:
She really has been everywhere. She took the Young Ambassadors from BYU (and the Young stands for Brigham Young, not youth) to perform in countries all over the world. Always well received. This is an article that KSL did today: Article
During my student-dom at BYU I would usually visit Janie about once a week and take out her recycling papers. On many of those visits I would go in and chat with Janie and I'll be darned if there wasn't a conversation we had where one of us didn't break out into song. It was usually her

One thing about Janie that always, always amazed me was her ability to remember every last thing I ever told her. She always knew what was up with my school, work, dating, everything. I'll miss very dearly. She's really changed my life.
This is a picture of she and I at the musical she put on in the (then) Provo Tabernacle for Provo's Freedom Festival in 2008.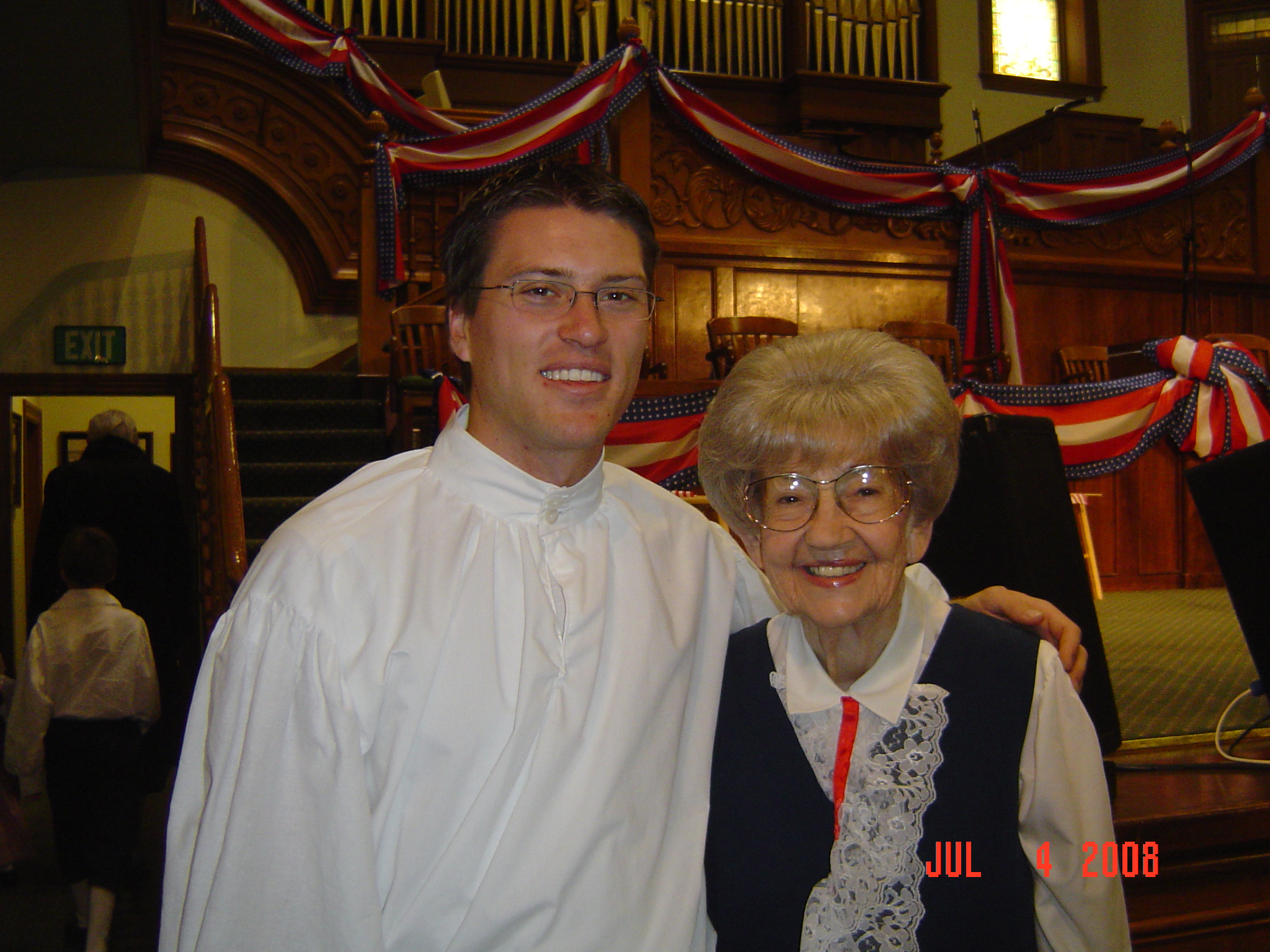 And finally, here's a documentary BYU on Janie's life. She's touched so many for good.