Clear is an iPhone app and it's awesome. They were the #1 downloaded iPhone app in the whole store for a week and were making $170k per day.
This guy coded it and he is also awesome. On his personal site he gave some software-building rules to follow. From what I have experienced so far with software he is spot on and I want to obey his great advice. Behold, and it came to pass: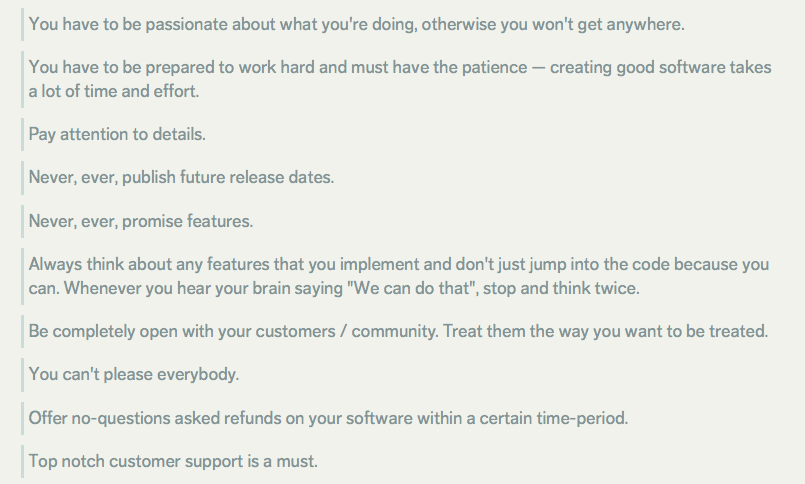 Yup. That's the stuff. I just signed with a local marketing firm and bought plane tickets for a very cool, very well-known actress friend to be in our commercial. So PUMPED! This is really, really exciting and a bit scary. It'll be good stuff, though. We're going to get noticed and the app is going to kick some tail.