Hey blog peeps! I'm back from what has been a delightful escape from P-town. Oh wow lots has transpired, where to start?
Well Saturday Dec 18 marks the day my older brother got married to the girl we thought was impossible to find. Terrin is the newest member of our family and a great sister-in-law already. She's way cool and we are all so excited about the weddin'. My family went to the temple together the day before which was so great. The temple is a very special place for those of the LDS faith. We believe families can be together forever through how we worship in the temple.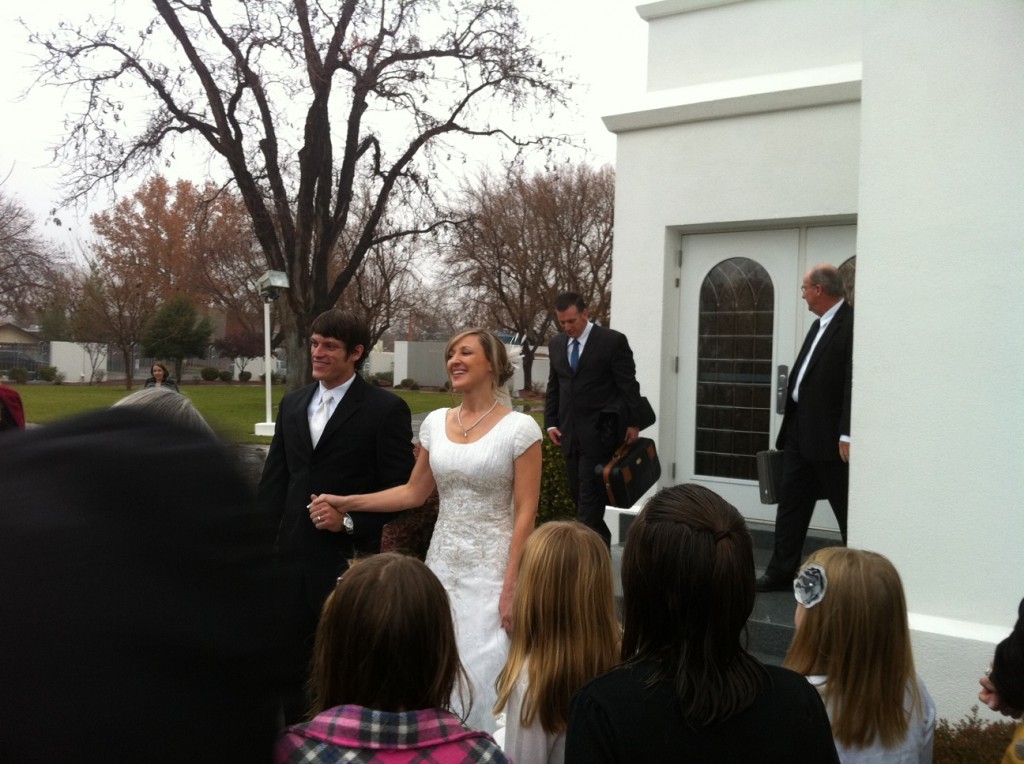 Ammon and Terrin looked fabulous and we had a great time at the brunch. We were all very impressed at my brother Eric's toast, he's so articulate and did a great job speaking. He'll make an excellent attorney. He talked about how Ammon is the guy you hear a story about that was told through a friend of a friend of a friend. He's right!! Ammon has been in the special forces in the Army, ridden a live and very large and angry bull, ran a marathon, killed a quail in flight with a .22 rifle hip-shot ( I was there, no freaking joke people), won a real MMA cage fight, rebuilt numerous cars and motorcycles, and ridden the "dragon's tail" (world famous twisty road for fast sport bikes). Mucho thanks to Eric for the sweet toast.
My brother in law Cooper got Ammon a really nice BBQ for his wedding and we put it on the top of our Pontiac Vibe. Lucky it didn't fall off!!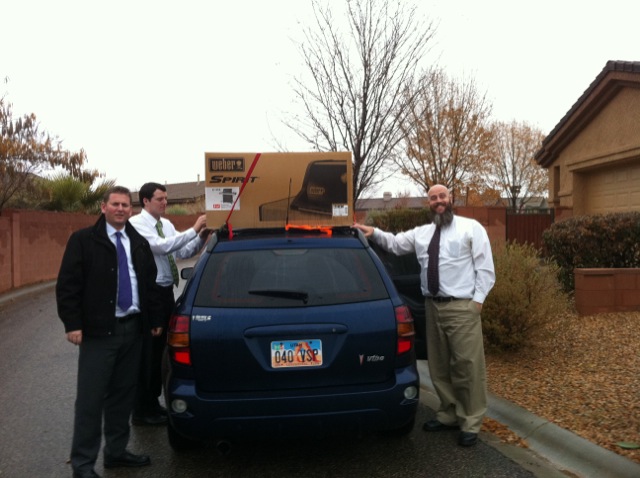 The reception was fun, we messed with Ammon's car pretty good (but not too much because it's a 2005 BMW 545i :/) and I tied some empty soda cans to his muffler so they would make noise when they drove away. They went to Beliz after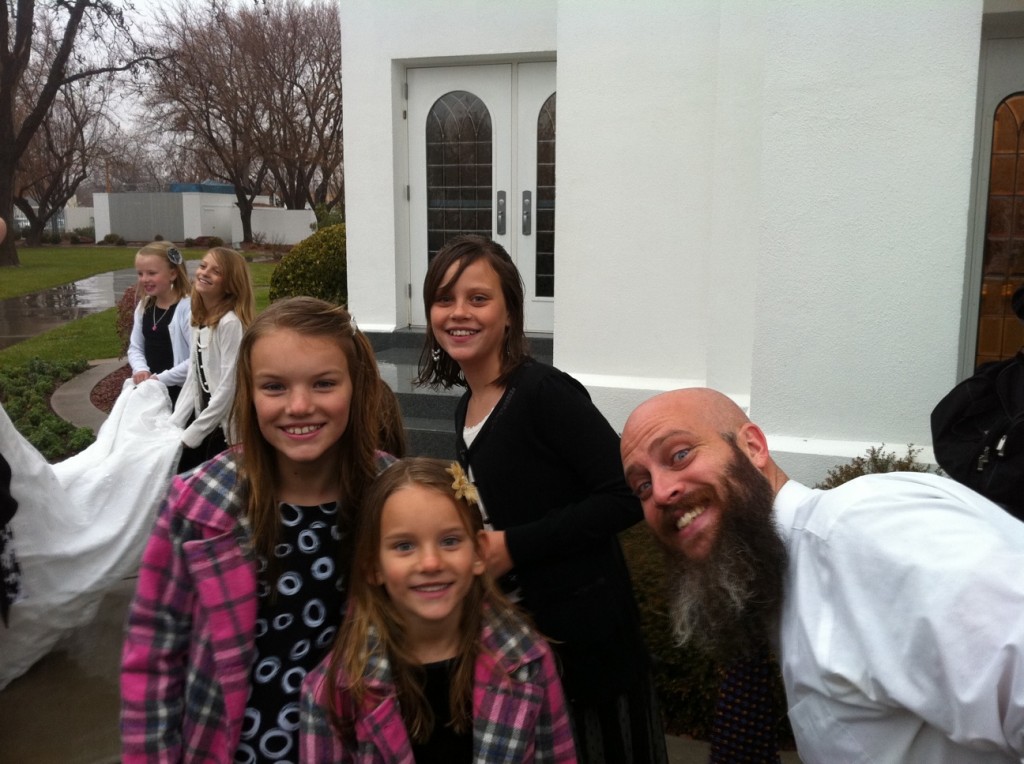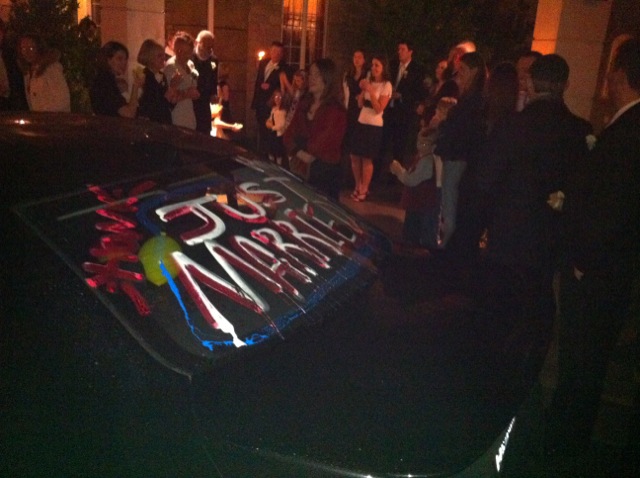 We looked went to walmart for some crud to put on his car. We may have been the only people in tuxes in any walmart across the globe.
So the day after the wedding was Eric's birthday so we celebrated and then drove to Phoenix! Yes! We stayed with my older sister and her family another sister of mine from Houston and her family came too!
Love,
Ethan